Blog > Nylon vs. polyester: what is the difference?
Nylon vs. polyester: what is the difference?
Monday, November 15, 2021 4:54 AM

---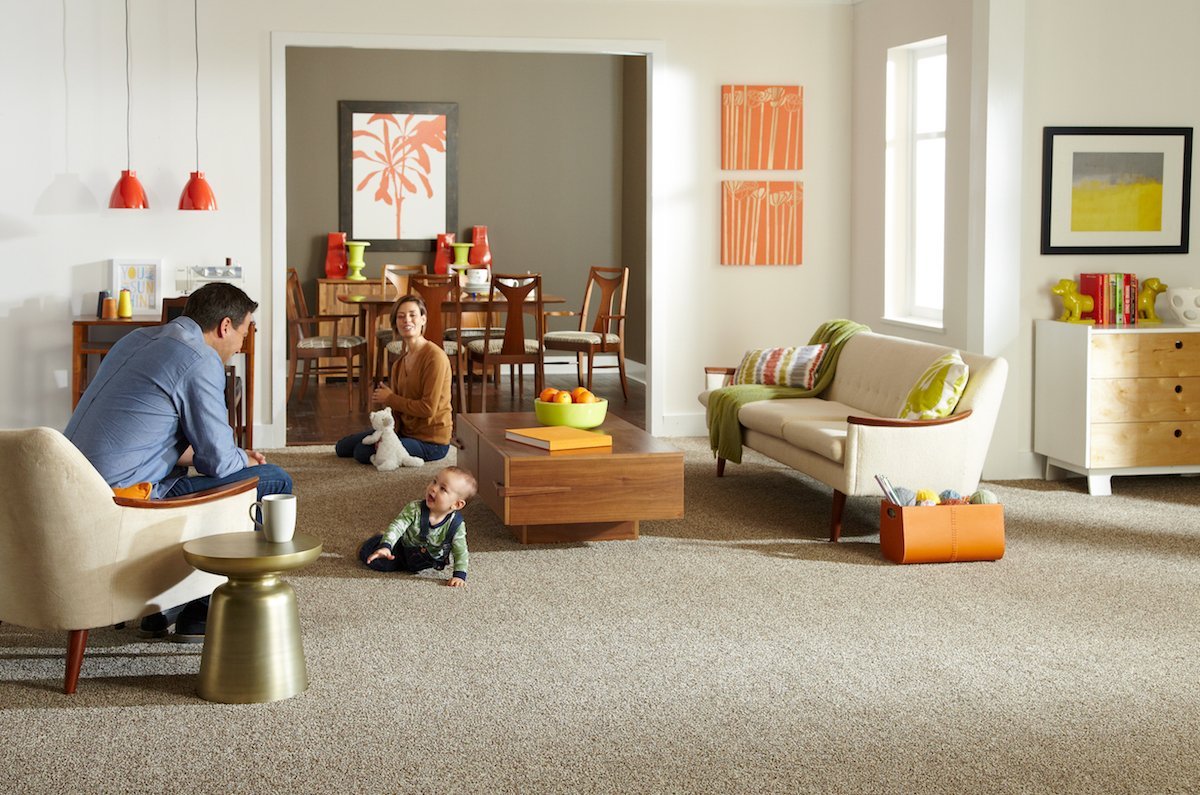 Not sure which carpeting would work best for your renovation? Are you stumped about the difference between nylon and polyester fibers? Luckily, we have the information you need to help you answer those questions! While both materials make excellent tile, rug, and wall-to-wall products, these floor coverings are nonetheless distinct in their ways. Let's go over their main advantages so you can select the ideal option for your next project.

The pros of nylon fibers

Durable, attractive, and available in a wide range of unique designs, a nylon installation sure has a long list of benefits. Here are just a few reasons why nylon may prove most suitable for your home:
•  Low allergen trigger
•  Mildew and mold resistant
•  Easy to clean and maintain
•  Pet-friendly
•  Highly stain resistant
•  Great for high-traffic rooms

With its high level of stain resistance, Nylon surfacing ensures you're not stuck with an installation that needs constant upkeep. Although regular vacuuming is necessary for a clean environment, it only requires occasional steam cleaning. Impressive durability also means you can install this option in any room, including those that see high traffic.

The pros of polyester fibers

Polyester is an equally great surfacing, available in a vast array of colors, designs, and patterns. Check out these reasons why polyester would make a great addition to any room:

•  Luxurious, cozy texture
•  Low-water absorption rate
•  Eco- and pet-friendly
•  Surprisingly inexpensive
•  Mildew and mold resistant
•  Low static electricity

If you're searching for a surface that will last you a long time yet won't cost a fortune, then polyester is a good choice. With a lifespan of 15 years or more, this material also works well in areas with high levels of foot traffic. A high water-resistance point assures your fibers dry quickly after cleaning. In terms of maintenance, regular vacuuming, of course, is a must. As it is highly stain-resistant, cleaning up after accidents will be pretty straightforward.

Visit our carpet store today!

At Legate's Furniture World in Madisonville, KY, you are sure to find attractive carpet flooring that is most suited to your home. Our showroom services the Hanson, Greenville, Central City, Providence, Clay, Earlington, Nebo, and Dixon areas. Visit us today to speak to our carpet floor covering experts for knowledgeable advice on your upcoming remodel.