Blog > What looks can you get with laminate flooring?
What looks can you get with laminate flooring?
Monday, March 8, 2021 7:53 AM

---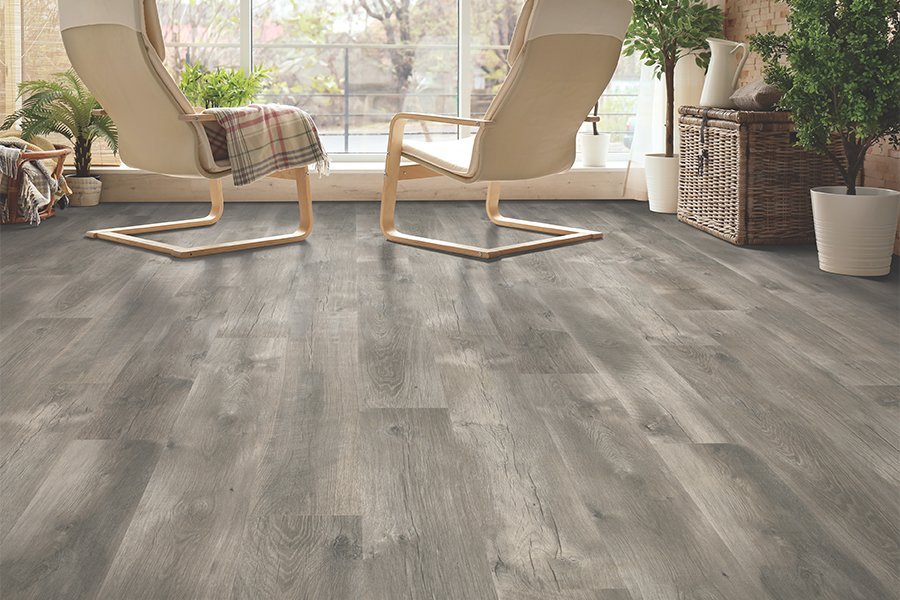 The best way to answer this is by anecdote.  A few years ago, we knew someone who attended a holiday celebration and complimented the homeowner on her gorgeous high gloss hardwood floors. Being a mid-tone wood, every swirl, grain, and quirky knot was in full display, but, interestingly, no scratches or scuffs appeared--and there were some big spills and at least 30 people, five were kids, and two dogs. By the end of the evening, the homeowner admitted it was laminate.

That's just one of the looks you can get with these floors

Since this was in a high-end luxury home, it didn't even occur that it couldn't be anything but genuine wood. This floor looked like it came out of the design pages. Of course, if you'd rather, you can also get stone and tile looks that are just as gorgeous and vibrant.  When you come into our flooring store in Madisonville, KY, to explore samples, you won't believe what you see!

Sophisticated style, extreme durability, and affordability

Laminate is a layered product fused to form an entity, such as flooring.  The top is the clear, strong aluminum-oxide coating that protects the floor from scratches and scuffs.  Next is the image layer with photographs, inspired by nature, taken with 3D photography.

Micro beveling and deep embossing add depth, dimension, and textured appearances. This material can be cut and mounted on boards to mimic hardwood planks or into square pieces to echo stone and tile, which adds realism. Underneath those are the core and underlayments; both provide structure and stability.

Thicker is better for aesthetic and functional reasons and should be measured without underlayment or any padding.  It should measure at least 8-mm, but for a firm, authentic hardwood, you can go higher, possibly to 12-mm. A thicker floor is also quieter, hides subfloor imperfections better, and has deeper embossing.

Laminate flooring may be perfect for you

To learn more, come into Legate's Furniture World in  Madisonville, KY.  You'll walk out inspired and with a free estimate for your laminate upgrade. We serve areas in and around Madisonville, Hanson, Greenville, Central City, Providence, Clay, Earlington, Nebo, and Dixon.