Blog > What's the best carpet flooring for high traffic areas?
What's the best carpet flooring for high traffic areas?
Saturday, November 27, 2021 2:50 PM

---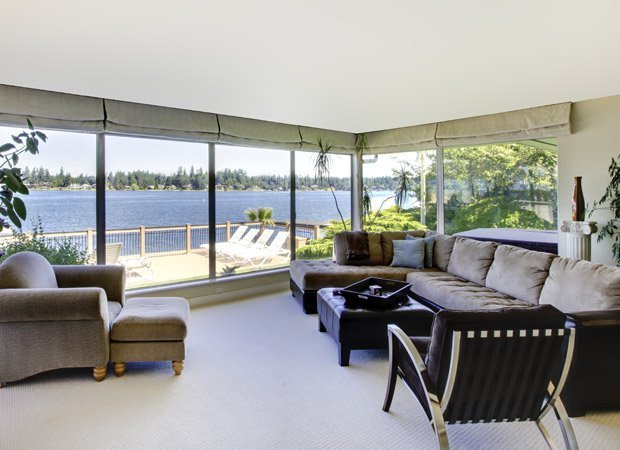 High traffic areas, like hallways, stairs, and living rooms experience a lot of wear and tear, especially if you have a large family with kids and pets that run in and out all day. This floor covering also requires it to be resistant to snags and slips.

It also has to be soft, warm, and visually appealing. That's a big job! Fortunately, most rugs today have all of those characteristics.


Low pile or looped rugs
Low pile rugs have short, tightly woven fibers, stand up to the heaviest foot traffic, and are easier to clean. As a result, you can often see them in fashion-conscious offices, such as advertising or publishing spaces.

Another alternative is to examine looped styles, such as the level loop or Berber. The tighter the look, the more durable–and if that loop is twisted, even better!  Level loop carpets have a tight overall texture, making them somewhat less soft and highly durable,  without showing vacuum marks or footprints.

Berber-styles have thicker yarns and very distinctive color of neutral with flecks of brown or gray. This is somewhat softer, very durable, and the color variation also hides dirt well.


Other styles to consider:
1.      Frieze: This has long fibers so tightly twisted they curl, giving it a more casual, messy look.  This is particularly great for family rooms.

2.      Cut and loop; Exactly as it sounds, the fiber height variations create patterns such as pin-dot or geometrics.

3.      Saxony: Remember there are two versions of Saxony. Texture or Trackless is suitable for all levels of foot traffic. Saxony Plush has more extended, densely packed fibers that give it a soft, velvety feeling; it shows vacuum marks and footprints, so it's best to leave this version for low-traffic rooms.


Come into our carpet store
The professionals at Legate's Furniture World will help you select the right carpet flooring for your needs–and you'll also get a free quote. Our showroom is in Madisonville, KY, and we work with homeowners and businesses in and around Hanson, Greenville, Central City, Providence, Clay, Earlington, Nebo, and Dixon.